Representation in Real estate Transactions:
Throughout the years our office obtained extensive experience in representing sellers/buyers in real estate transactions, whether it's secondhand trades or purchasing new property from a contractor.
Real estate Transactions include : Residential apartments , houses , commercial property and land plots.
We provide legal and professional support throughout the transaction until the completion ot the  transfer.
Asset Management:
Our office has extensive experience in property management. legal services provided by us are professional and uncompromised while providing personal attention to each client. Management includes consultation before rent, Preparing contracts for tenants, Drafting and editing agreements, Collecting money from tenants using legal actions if necessary, Handling issues with authorities, water company, electricity and more. Handling municipality issues (arnona municipality tax), Evacuation claims – Squatters or tenants. Registration or correction of residential apartments in land registration office (apartments).
Wills and Inheritances:
Preparing wills before witnesses or notarized according to the client's choice. We also submit applications for inheritance orders in the Registrar of Inheritance or in any other Courthouse.
Protected Tenants:
Advocate Antoine Abinader has rich experience in this unique field. We handle any matter relating to protected tenants. Assets that are considered protected according to the Tenant Protection Act, including, evacuation Claims, transactions with protected property, rent setting, Changing rent rules and amounts in different businesses according to the protected tenants Act., inheritance according to the Protected Tenants Act. and more.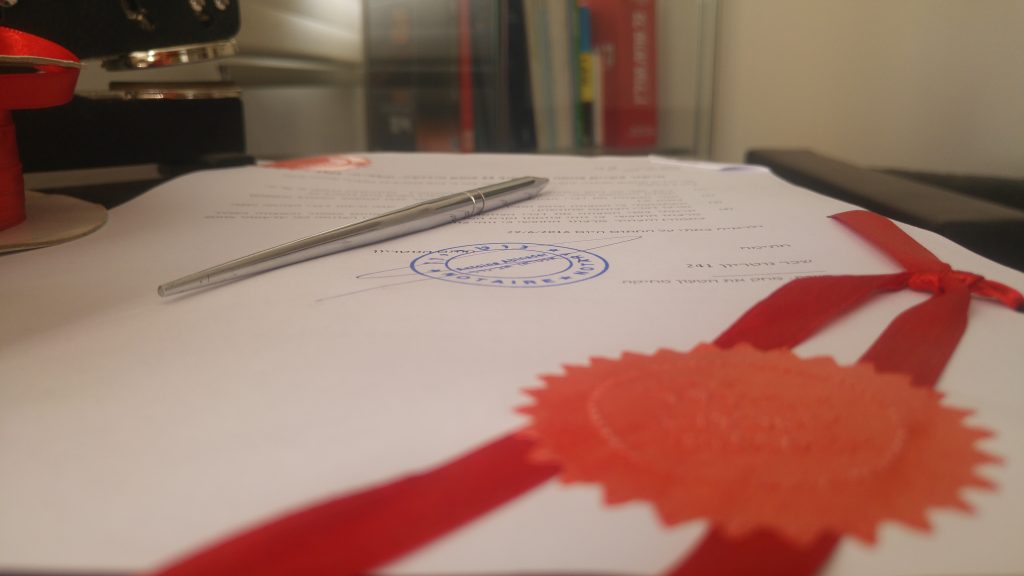 Our office provides accurate reliable and professional notary services, according to the law.
• Acceptance and approval of a declaration.
• Notarized wills.
• Apostille.
• Notarized Confirmation of a person alive.
• Approval of prenuptial agreement.
• Approval Copy of the original document.

• Signature validation. (English, Hebrew, Arabic)
• Power of attorney. (ie: bank/mortgage)
• Notarized translation. (English, Hebrew, Arabic)
• Translation approval.
• Original document approval. (Diploma and certificates for different institutions abroad)
If necessary you can receive our notary services at your own home.
This service includes extra charge according to the price list given by the ministry of justice.